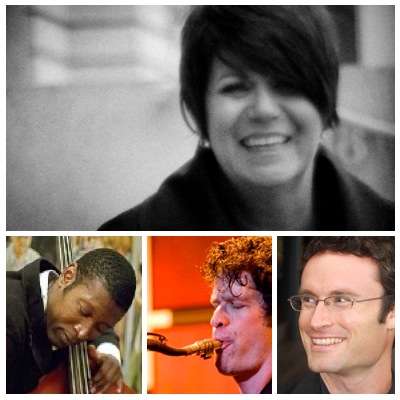 THIS SHOW IS SOLD OUT.
WAITING LIST AVAILABLE.
Kellye Gray, a native of Dallas, first made a name for herself on the Austin scene. As word of her talent has spread, she's lived stints in Los Angeles and San Francisco, toured internationally, and now finds herself back in the Bay… so we're putting her to work!
Of her many remarkable qualities, perhaps the most striking is the sheer power of her performance energy and how completely she puts herself on the line when she interprets a song. She draws on a wide repertoire and vocabulary from both jazz and popular music, always carving her interpretations and improvisations with fearless creativity.
Joining Kellye and Anton are two key players on the California jazz scene: Marcus Shelby and Adam Shulman. Kellye performed at the loft once before, in 2011, and tore it up. That concert sold out well in advance, so be sure to reserve early for this one.
Learn more about saxophonist Anton Schwartz and Oakland loft concerts.