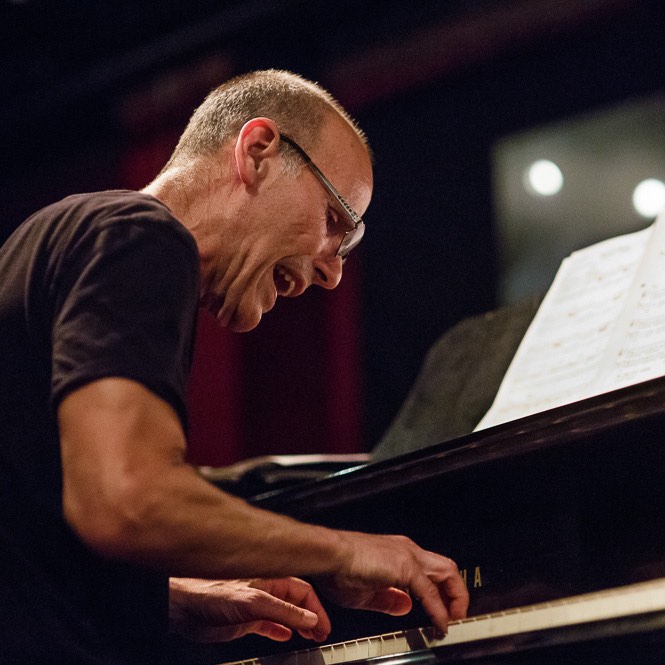 A WAITING LIST is available.
There are currently still seats available for the 2:00pm show the same day.
Multi-Grammy winning pianist Russell Ferrante is perhaps best known as the founding pianist and composer of the Yellowjackets, whose 22 acclaimed albums over nearly 35 years have made them a guiding force in modern jazz. He has also recorded and performed with a dazzling list of artists including Art Blakey, Wayne Shorter, Joni Mitchell, Art Pepper, Bobby McFerrin, Al Jarreau, Marcus Miller, Take 6, Lee Ritenour and Randy Crawford.
It's a great honor to welcome Russell, up from Los Angeles to joins the Anton Schwartz Quartet for this special evening. The quartet also features John Shifflett on bass and Lorca Hart on drums, both of whom recorded on Anton's latest CD, Flash Mob. Together, they will perform compositions of Russell's and of Anton's, as well as a few choice standards.
Learn more about saxophonist Anton Schwartz and Oakland loft concerts.